"vmedulife" Fees Management is well-designed and executed software for everyone with supreme features and the latest integration of payment gateways mode which will help you to collect fees instantly in a hassle-free process and with multiple reports just a click away.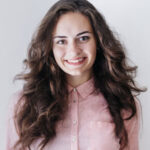 How Can We Help?
+91 96239 64758
Mail: sales@vmedulife.com
Quick Collect empowers you to identify the student's fee details thoroughly which helps to maintain records and to create a challan quickly and easily.
Fees Collect assists in, viewing the student total fees collection at a glance where offers to generate fees receipt and view the history of students as well as differentiate groups of students by academic years, and their respective streamwise.
Fees Challan helps to generate fee challan with unique identification of alphanumeric number which aids in identifying individual challan assigned to the individual student. Also, it gives an option of importing the existing fees challan and rejecting challan.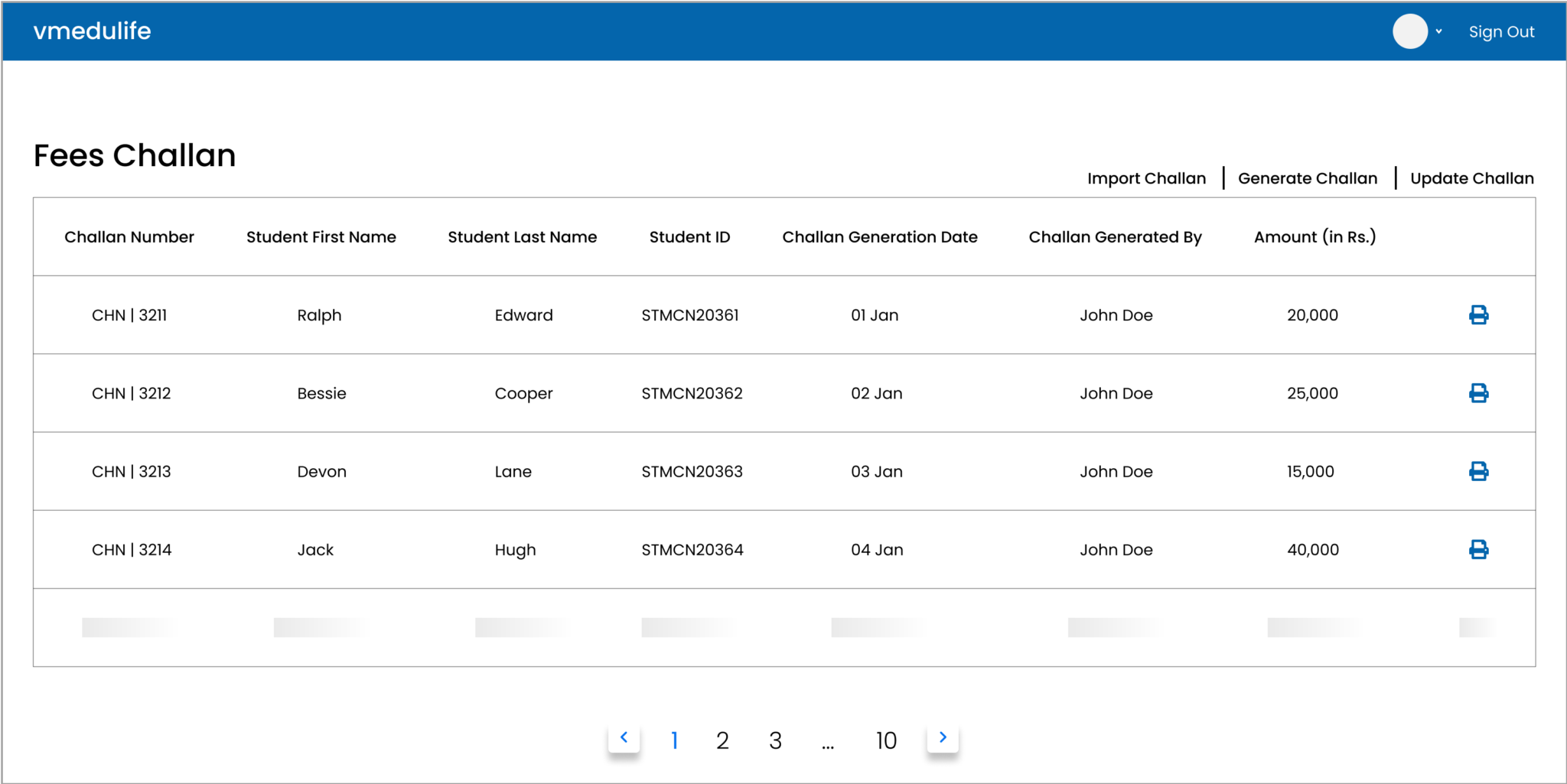 It is a customized configuration of receipt where one can design the receipt of either challan or of fee collection receipt according to its convenience.
Enables to pay the fees with multiple options in a highly safe and secure way on the go.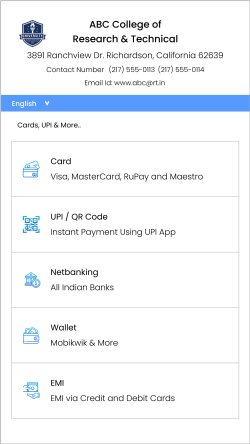 Offers the industry-leading technology to collect fees in a well systematic way, which reduces the long queues of students, valuable time of both students & staff, and paperless process which leads to in "Go Green" movement.
vmedulife team will work with you for consistent implementation support to meet your unique requirements and achieve your organization goals.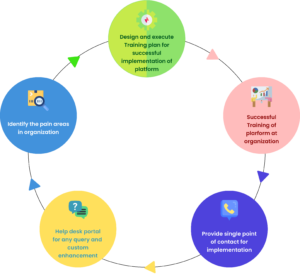 We have a dedicated team to support our valuable users which will help you to achieve the goals with the help of vmedulife's inbuilt Technical Support Portal, from where faculty members of can raise the respective concerns or suggestions. Admin from the organization can also verify logs of queries and suggestions for maintaining the track and records.