Academic Planning module offers best in class features of online classes, timetable generation, proposed syllabus, completion report, gap analysis, teaching aids/methodologies and student's attendance of session. Get ready with the reports required for Program Curriculum and Teaching – Learning Processes, NAAC and NBA Accreditation.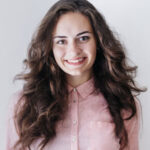 How Can We Help?
+91 96239 64758
Mail: sales@vmedulife.com
Course Management
FEATURES
"Manage Course" present you the functionality of adding course of various types such as "Regular", "Theoretical", "Practical" and "Elective" and assigning this course or courses to single / multiple faculty at a time. You can easily generate quick progress report for respective courses.
Course wise Faculty Management
Manage Coursewise Faculty" highlights the important and excessively required feature of assigning the faculty as well as replacing faculty in between ongoing course without loosing any previous data.
One can easily add syllabus or import directly from the system into the software in hassle free process which reduces the time and increases the productivity of an individual. Once the course syllabus is added, it can be linked to "Course Outcome", "Learner Outcome", "Intellectual Skill" and "Motor Skill" and other performance parameters too.
Quick Integration with Google Meet and Zoom
vmedulife team will work with you for consistent implementation support to meet your unique requirements and achieve your organization goals.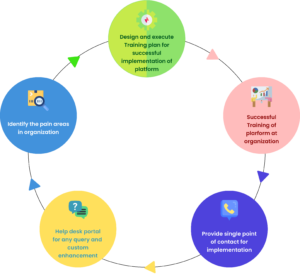 We have a dedicated team to support our valuable users which will help you to achieve the goals with the help of vmedulife's inbuilt Technical Support Portal, from where faculty members of can raise the respective concerns or suggestions. Admin from the organization can also verify logs of queries and suggestions for maintaining the track and records.