As quality enhancement is a continuous process, the IQAC becomes a part of the institution's system and works towards the realization of the goals of quality enhancement and sustenance. This IQAC module will play a key important role in the conscious, consistent, and catalytic improvement of the overall performance of institutions.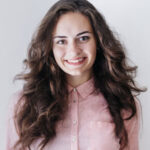 How Can We Help?
+91 96239 64758
Mail: sales@vmedulife.com
Track and analyze all the activities of the institute
FEATURES
From students, admission to exit as well as routine activities of all the departments of the institute can be monitored within a few clicks. Keep track of the work of accreditation as well as regulatory bodies of the institute.
All reports are accessible based and will be accessible to respective authorities only. Customize the report fields as per your IQAC standards. Additionally, get direct access to the Self Assessment Report (SAR) and Self Study Reports (SSR).
IQAC in any institution is a significant administrative body responsible for the monitoring of all quality matters. It is the prime responsibility of IQAC to initiate, plan and supervise various activities which are necessary to increase the quality of the education imparted in institutions and colleges. vmedulife has developed the most comprehensive IQAC panel which assures about the smooth functioning of all curricular, co-curricular, and extracurricular activities. It is nothing but the 360° view analysis and that too in a few clicks.
vmedulife team will work with you for consistent implementation support to meet your unique requirements and achieve your organization goals.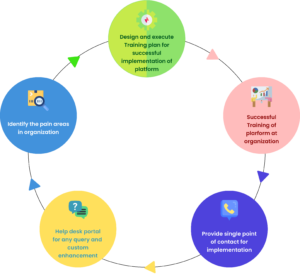 We have a dedicated team to support our valuable users which will help you to achieve the goals with the help of vmedulife's inbuilt Technical Support Portal, from where faculty members of can raise the respective concerns or suggestions. Admin from the organization can also verify logs of queries and suggestions for maintaining the track and records.