vmedulife brings to you 'eGrievance', a Grievance Redressal System, to manage and redress grievances of the AICTE and UGC-approved institutions with greater transparency, establishing a very positive ambiance in the campus. Led by a team of committed professionals with combined expertise in the industry, vmedulife has pioneered progressive and groundbreaking solutions that are hallmarks of efficiency. Our unique industry-based approach helps clients envision, build, run, and revolutionize the education system on a shoestring. The on-time service of e-Grievance helps to report any issues easily.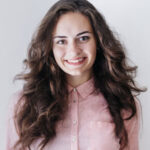 How Can We Help?
+91 96239 64758
Mail: sales@vmedulife.com
e-Grievance, an online grievance redressal system, has features that make it appealing to all AICTE and UGC-approved institutions. The easy-to-use and secure portal for students, faculty, parents, alumni, management, and non-teaching staff helps to maintain confidentiality in grievance dealing procedures. It allows the institutions to implement a set of specific measures to ensure accountability and maximum output, by managing the grievances of the stakeholders and increasing transparency, thereby establishing an affirmative ambiance.
e-Grievance Cell In-charge Interface
The ultimate goal of e-Grievance is to help users solve their problems easily by using the online grievance redressal portal. e-Grievance assures that files will be kept confidential and publishing or sharing of the grievances lodged will not happen in any case. The online grievance redressal system can be used by all institutes approved by AICTE and UGC to raise their grievance and it is taken up by the grievance cell in charge to give the best solution to the problem. The user-friendly interface of the system reduces the distance and time barrier between users and institute management to create a responsive and cordial situation in the institute.
Some of the numerous benefits of e-Grievance
Students, parents, faculty, alumni, non-teaching staff, or management need not go all the way to the grievance consultants to register complaints
Students, parents, faculty, alumni, non-teaching staff, and management can lodge complaints in a discreet manner
Advantages over paper-based systems as e-Grievance can alert users immediately on the grievance, action taken, etc.
Encourages users to raise grievances without fear
Greater confidentiality and transparency in grievance dealing procedure
Online grievance redressal system is available 24*7
Provides a fair and speedy means of grievance handling
Helps to build peaceful atmosphere in the institute with openness and trust
Improved communication and alerts via SMS / Email
Save time of aggrieved person and cell members
Automates the entire complaint process right from email verification to closure of the complaint
Systematic and trustworthy grievance reporting
vmedulife team will work with you for consistent implementation support to meet your unique requirements and achieve your organization goals.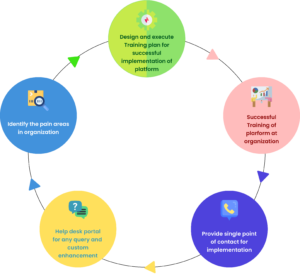 We have a dedicated team to support our valuable users which will help you to achieve the goals with the help of vmedulife's inbuilt Technical Support Portal, from where faculty members of can raise the respective concerns or suggestions. Admin from the organization can also verify logs of queries and suggestions for maintaining the track and records.